tap your potential
We inspire women to achieve financial freedom through independent education, coaching and events. Available online or via our app - sign up for free today!
Get the app now
I am learning so much and gaining confidence to invest. It feels good to know that I belong to a community of women who approach it the same way.
🗓️ Up next: Free Webinar - Raising Financially Savvy Girls
💪 Join us in our mission to empower a world of financially savvy girls and women! 
👧 Discover crucial money lessons tailored for young women as we work together to nurture a future of financial wisdom and empowerment.
💌 Enrol now and claim your spot!
Register now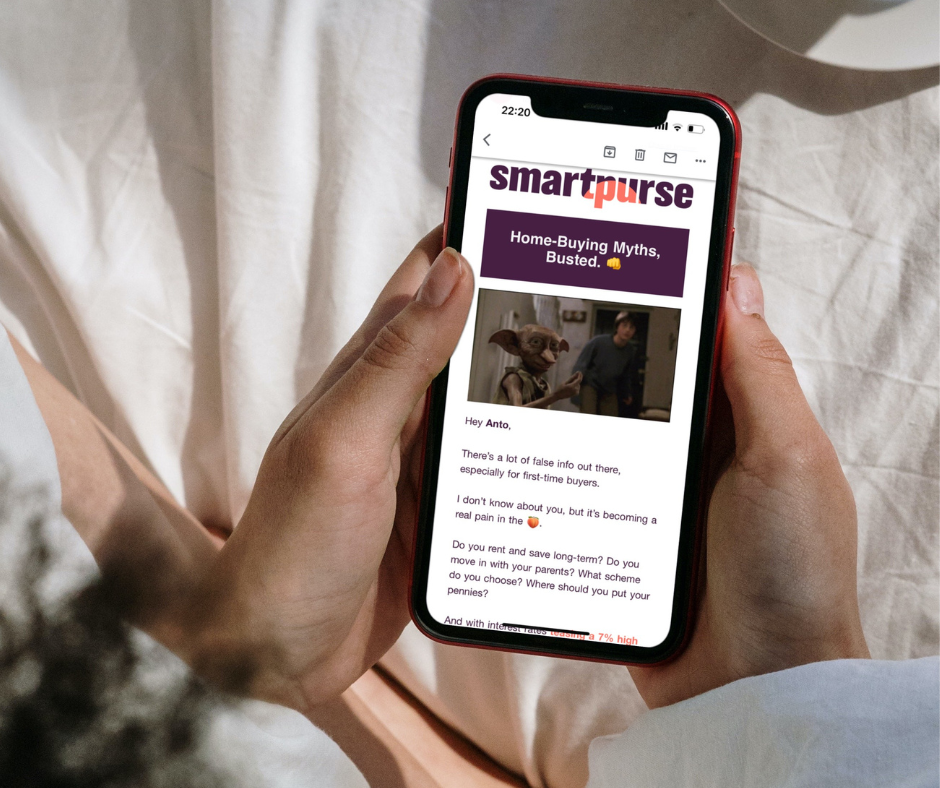 Join Our Free Biweekly Newsletter for Expert Tips! 📈
Ready to level up your money game? Subscribe to our financial ninja newsletter and unlock the secrets to financial success. Let's kick some financial goals together! 🚀💪
Explore SmartPurse
We are a unique financial wellness platform, designed by women, useful for everyone.
Learn quickly with our free sign-up Money School, take control with tailored courses and seek expert advice from UK-certified money coaches.
Money School
Access 80+ lessons & exclusive resources, perfect for the time-poor who wants to learn quickly.
Learn more
 
Get the app
Events & Courses
Embark on a thrilling financial empowerment journey with extraordinary events and empowering courses!
Learn more
Expert Coaching
A time-saving hub of SmartPurse-vetted financial coaches & advisors to provide you with 1:1 financial support and impartial money advice.
 
Meet the experts
Why SmartPurse
Boost your confidence
95% of course participants see improved confidence in two weeks.
 
Learn from proven experts
94% of our participants rate the content as 'very good' or 'excellent'.
 
Get fair value
Designed to suit all budgets - 90% of our participants would recommend us to a friend.
Very inspiring in terms of thinking actively about what our passion is and how we can make a difference.
Money School App 💸
🪄 Since we released our Money School app on iOS last summer, we've constantly been looking for ways to improve and make it more accessible.
✨ We are thrilled to let you know that we have now FINALLY released the app on Android too. To access the Money School on-the-go and have our unique toolbox in your pocket, click the link below to download it to your device.
😎 What are you waiting for? Get yours now!
Download the app!
How it all began...
Meet our co-founders, Jude Kelly & Olga Miler.
On a mission to close the gender education gap, their joint knowledge and experiences expand across the financial industry and the arts.
In other words, they know what they're talking about when it comes to life and money - and before long, so will you.
Meet the team
As seen in