Why should I worry about my staff's financial health?
40%
of employees rate money as a top stress factor in life. If your employees worry about money, how can they do their best work for you?
 
13hrs
On average, employees spend 13 hours per month at work, worrying about their finances. That's 13 hours of business productivity you lose per colleague.
79%
trust their employer in giving advice on planning, saving and investing. Retaining top talent can feel like a losing battle - make a simple fix.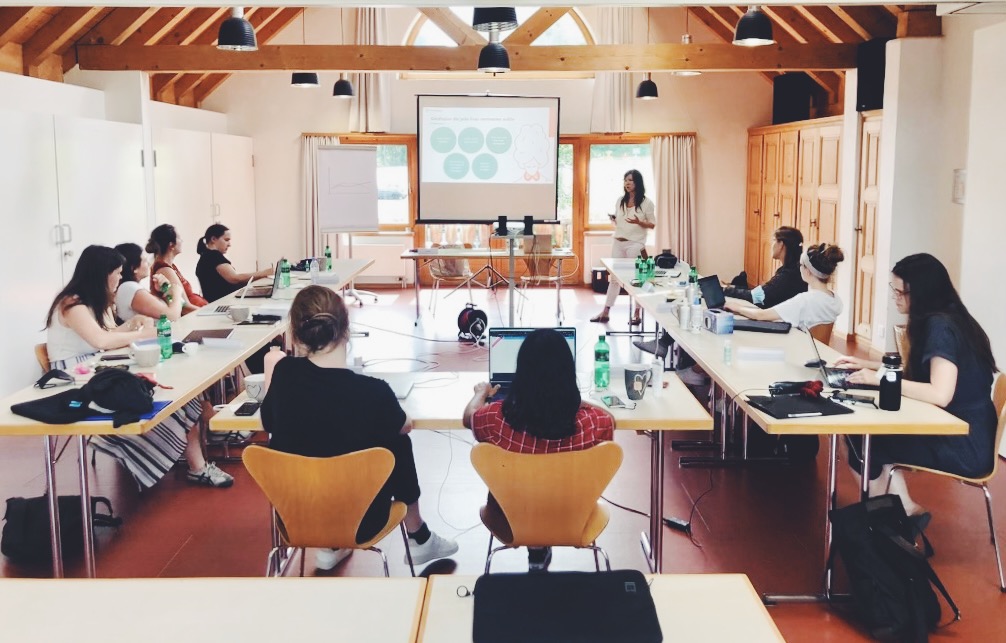 Our services
Digital Money School
With easy to digest modules, your colleagues can learn at their pace. Our Digital Money School includes money topic modules, checklists, calculators, trackers, and full access to our resource library. It is designed for self-guided learning over web or as of Q1 2022 also as an app.
Courses & Workshops
We have a variety of live & pre-recorded courses for you to choose from. Whether you want to explore money lessons with your colleagues in live, instructor-led sessions, or use an internal training session to learn from one of our video-on-demand courses, we have plenty of options to choose from one day seminars to course series; and we are constantly adding to that list. We can even design a course specifically for your business.
Events & speeches
Our co-Founder, Olga Miler, has been working in Financial Services for over 20 years and is known as a leading innovator in the industry. As a keynote speaker, Olga brings knowledge, humour and passion to every money topic she speaks to. Jude Kelly, also co-Founder of SmartPurse, is one of the most important people in the arts. Having set up Women of the World (WoW Foundation) she truly champions and celebrates every womans ability to better themself. Both can be booked for public speaking, podcasts and interviews on various financial, motivational & inspirational topics.
Articles & blog posts
We can create bespoke article content for your business needs, collaborate on writing blog posts, or provide existing content for your intranet, internal newsletters, website or any other way you publish content.
White-labelling
Would you prefer to provide any of our services as white-labelled content to your colleagues? We are happy to do that for you.
Sponsorship, advertising & affiliation
We are always open to partnerships that develop outreach with clients whether that's sponsoring our Money Rally events, social collaborations or product affiliations.
Engaging education that sparks results
Supercharge your financial journey with our unbeatable app, your ultimate money mate for achieving a financial makeover. Level up your skills and unlock the secrets to smart financial management in a fun and engaging way.
No time like the present - get started today!
Why SmartPurse?
Unbiased
All our contents are advertising and affilliation free.


 
Proven results
Our financial education is designed around people and leads to measurable increase in your employee's financial health and confidence.
Inclusive
Originally designed for women, with growing demand we have expanded our education offering to all audiences proving inclusive experiences where everyone feels welcome.
You are in good company